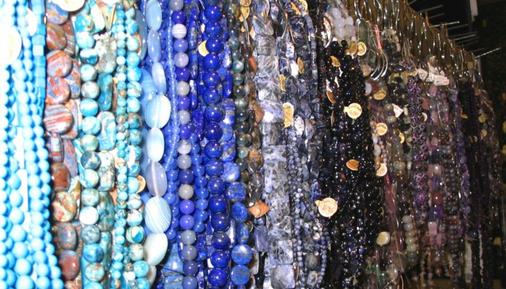 Are you looking for that perfect bead ? Maybe we can help! We are a little bead shop in Thunder Bay.Come by our shop so one of our friendly staff can help you put together that idea you been thinking of.

"We are proud to be Thunder Bay's largest selection in semi-precious stones!"

Jewelry is a great way to express yourself so why not try making your own!

We have a huge variety of beads and findings for any occasion.  For big orders or special arrangements,  Contact us via email or phone or simply just drop in maybe we can help you find what your looking for.

"As a family-owned and operated business, we take delicate and individual care of every single customer! "

-The Staff